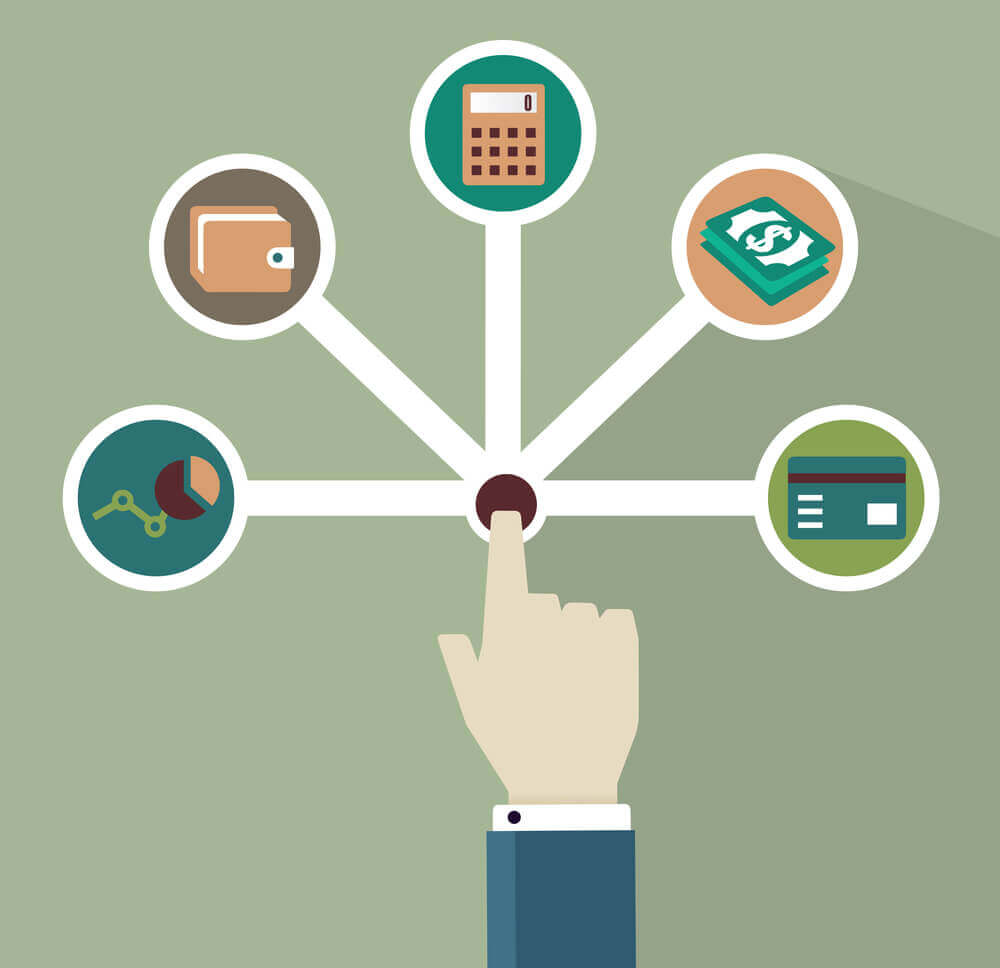 There was a time when purchase management was seen as expendable. Nowadays, this area represents a strategic tool that promotes, among other things, cost reduction for companies. This is possible due to managing: quotation, quality inspection, products delivery and service levels, ensuring that this entire process is as efficient as possible.
Do you want to know how you can manage purchases in your company, avoiding duplicate tasks and ensuring productivity and savings in this area? Keep reading and check out our tips:
How can you be more efficient on purchase management?
Purchases can reach a total of 50% of the total cost within an organization, according to a lecture held at the Brazilian American Chamber of Commerce. This is why savings in this sector are essential to companies' finances. It's very important that the purchase department works with other departments in order to optimize existing resources and meet internal needs, increasing financial profits.
There are some important aspects that purchase professionals should consider. The main goal is the acquisition of quality goods and services, which attend to the specifications of who ordered them, have a good price and are delivered on the agreed deadline.
Establish goals and objectives
Before initiating the purchase process you should establish goals and objectives to achieve. In order to do that, gather the data related to the needs of all departments, the expense statement in a given period and how much saving is expected. This way you'll have realistic goals.
Keep a tight stock control
To avoid unnecessary expenses, purchase department must keep all stock well monitored, also analyzing materials that are essential to business performance. Software that automates the purchase process is highly recommended, allowing it to be more efficient. This way you'll have a clear control of stock, purchases and time span between the need to purchase the product again, to avoid purchasing something that is still in stock.
Supplier management and keeping a good relationship with your suppliers is very important
In order to have an effective purchase management you should keep a supplier management and a good relationship with your suppliers. Your company needs to maintain a data base of approved suppliers, since these can offer better competitive advantages and better negotiation.
Research budgets
Reaching a good quotation is not always easy and normally involves a lot of negotiation and research to discover better prices and conditions. However, this is a crucial process in order to reduce costs.
Keep in mind that, in this process, price should not be your only criteria. Saving without considering the quality of the product or the delivery terms can end up costing more than what you saved. Shortage of material, for instance, caused by delays in deliveries can translate in to major losses and paralyze the production line.
Keep the purchase department and stock management well aligned
Unused stock translates in storage costs and risk of loss, because of flaws related to the time in storage or because of expiration date. On the other hand, shortage of material also has negative consequences to the company. This areas need to work together so you can assure your services with the minimum amount of stock.
Take time to analyze purchase and sales history, as well as predicting needs, reaching the right stock. This way, the company can provide a good service, without the need to increase costs with storage.
Analyze sales
Having good control over sales and keeping data up to date is essential to have an efficient purchase management. This ways, it's possible to identify the most used products and which merchandise is sold in what periods of time.
With this data the buyer can analyze other issues, such as average value paid by product and supplier, the total monthly purchases and the best supplier for each product. Besides, this information allows predicting sales, what should be done considering gross profit, predicting the amount of products needed.
Applying these tips will allow you to make decisions based in clear data and make your company purchases with intelligence, considering your monthly budget and the best options the market can offer you.
Note that it's part of the buyer's job to inform the finance department of any acceptances, rejections and orders cancellations. It's also recommended that the buyer keeps track of orders while they are being transported.
How can you reduce costs?
Besides improving efficiency in purchase management and, therefore, eliminating costs, it's also possible to save in company expenses with good practices, such as:
– Buy in large quantities: products with higher demand can be purchased in bigger quantities so it's possible to negotiate better prices;
– Have more than one supplier: despite it can be interesting to choose only one supplier, it's best to always have more than one option to avoid unexpected situations;
– Evaluate the market: analyzing your market and look for other merchandise that can substitute the ones your company already works with can be a good way to reduce costs;
– Analyze your stock: as has already been mentioned, measuring your demand correctly and managing your stock is essential. This way, it's possible to obtain better prices and maintain a security stock, ensuring the best service and saving in storage costs.
To sum up, it's important to analyze your budget and the capacity of your company to make a good management of the purchase department, making it possible to be more efficient in this area, reducing costs and generating savings.
This process can be a lot simpler if you use software that automates the purchasing process. Besides allowing the strict control of your stock, it can also bring you other advantages:
– Efficiency in payment requisition processes
– Agility and transparency in processes
– Decrease of purchases related costs
– Partnerships with suppliers
This way, your company has the possibility to better manage stock and purchases, therefore being more competitive.
If you have any questions about purchase management, leave your comment on the post and learn how to obtain better results!