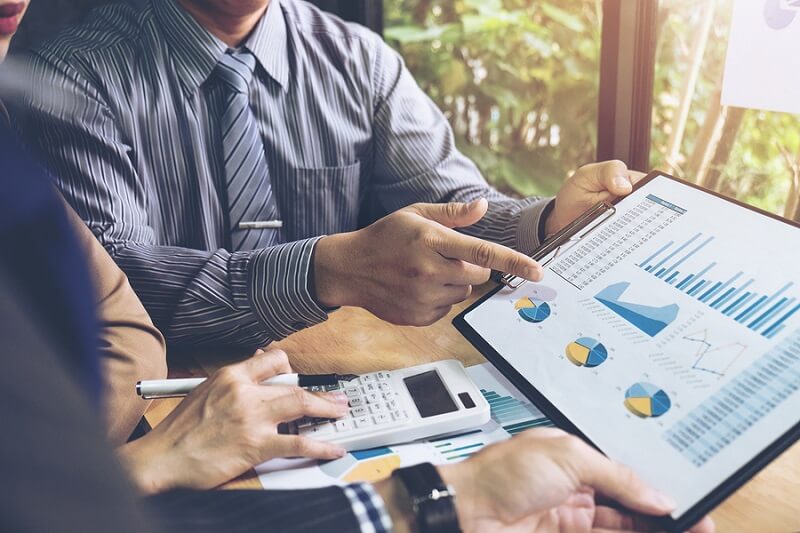 Faced with a scenario that is increasingly dependent on technology, businesses shall be prepared for the ongoing digital transformation.
Transforming is always a subject of discussion in companies of all sizes. The difference is that, today, changes in corporations are starting in the IT area. After all, this is the technological sphere of any enterprise.
The rush to be aligned with current technology has one reason: anyone who isn't prepared for innovations will be far behind in terms of competitiveness.
What is digital transformation after all?
First of all, we must understand that the concept of digital transformation comes down to the transition from a business model based on the "physical world" to one based on the "digital world".
It may seem obvious, but this transformation goes beyond process automation, as it reflects directly on the customer experience with the products and services of a company.
In practice, this means that companies are using more and more technology to interact with consumers and also with their employees. Consequently, new management models will be developed, based on innovations that are yet to come.
Nowadays, digital transformation is seen most clearly in the business infrastructure, which is being impacted by the use of features such as big data, cloud computing, mobile application development, etc.
How to start a digital transformation?
As mentioned at the beginning of this article, digital transformation must start with IT just because it's the field that handles technology in businesses. Therefore, the IT sector must be considered as the business innovation arm that contributes to enhance your operations.
Another point is that technologies like Internet of Things (IoT), virtual assistants and 3D printers should not be seen as futuristic engineering, but rather as tools that are already available.
It's important to understand that conventional technology and digital technology have different features. Therefore, they should not be incorporated or combined.
That's why the proposal of bimodal IT is an idea to be taken into account, as it can create an environment in which both can work in harmony, thus facilitating the organizational management as a whole.
It must be made clear, however, that digital transformation will be complete only when companies understand that it's a cultural change, and its focus is to increase value proposition for the consumer.
What are the benefits of digital transformation?
1. Higher efficiency
Do you know which of your current processes are impairing the efficiency of your company? In some cases, it may be the lack of communication between sectors, which can lead to a faulty cross of information.
In that case, an ERP software will solve the problem. This solution brings all the processes to the same point, thus making the management of operating procedures easier.
In other cases, however, the problem may be related to the procurement area. A SRM software can optimize the sector in this case, as such technology will be ideal to organize suppliers according to your requirements, products or services for internal use.
A good SRM decreases production costs and assures the best service quality. It's even possible for the company to reduce the final price to consumers, gaining more competitiveness in the race with the competition.
For a better understanding, this feature allows:
Purchase categorization
Definition of supplier acceptance criteria
With a deeper tracking like this, making decisions on the replacement or not of suppliers becomes easier. That's because the success of a business depends not only on the customers, but also on the choice of who will provide the necessary goods / services to carry out the activities.
2. More satisfied customers
Due to the simple fact that shoppers are increasingly connected to the Internet and their smartphones, companies must be always connected too.
A study by Sebrae-SP and Seade Foundation, conducted on December 2017, revealed that only 34.2% of micro- and small enterprises in the state of São Paulo publicize their products and services through the web.
Therefore, having a mobile presence that can allow your public to buy a product or even interact with your business is a must in today's world.
And digital transformation, as already mentioned, is key to create value for companies. So making your product or service available in a 24/7 mode will make your business jump ahead of competitors.
3. Competitive edge
It's worth stressing the great competitive edge that digital transformation provides to businesses.
Creation of new products, improvement of internal procedures, increase of productivity, reduction of costs and customers / employees satisfaction are some aspects that this organizational metamorphosis brings to companies.
In the coming years, the race for digital maturity will be noticeable. For the CEO of Mastercard, Ajay Banga, there are no alternatives other than transforming or dying.
The digital world is now a reality. Therefore, it's vital to be aware of the news if you really want to distinguish your company in the corresponding market.
Digital transformation has revolutionized most industries and will do the same to virtually every existing segment, both in the way people work and operate, and in the way processes are run.
However, it's important to consider the new functions that will emerge from this new movement. Are you then prepared for this transformation?